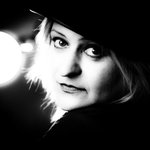 Dorit Fuhg
Photographer focusing on fine art, animal portraits and experimental photography. Currently living in Dresden, Germany.
As Co-Founder of the Art-for-Cancer Group, I helped build a network of artists, who donate part of their sales proceeds to cancer charities. The group consists of over three hundred members worldwide.
I am a founding member of the "Forum for Contemporary Photography Dresden".
Limited Edition photographs can be viewed and ordered from: www.fuhgphotography.com/limited_editions.php
Please note: Dorit Fuhg's Images Do Not Belong To The Public Domain. All images and writing are copyright © by the artist. All Rights Reserved. Copying, altering, displaying or redistribution of any of these images without written permission from the artist is strictly prohibited.
Mehr lesen